Large mixed salad seasoned with
baked mozzarella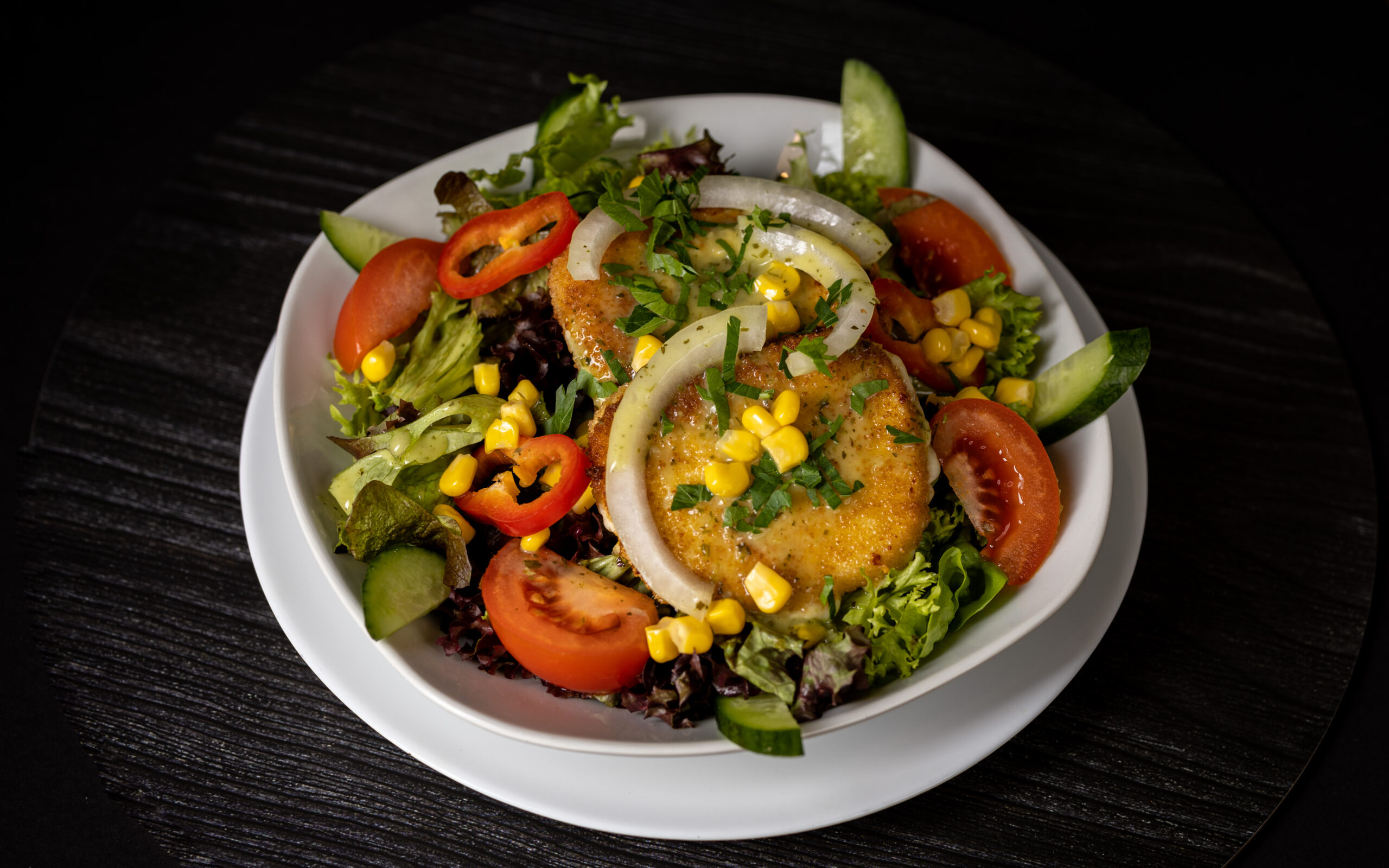 Fresh tomatoes and cucumbers with walnuts, onion, vinegar, oil and parsley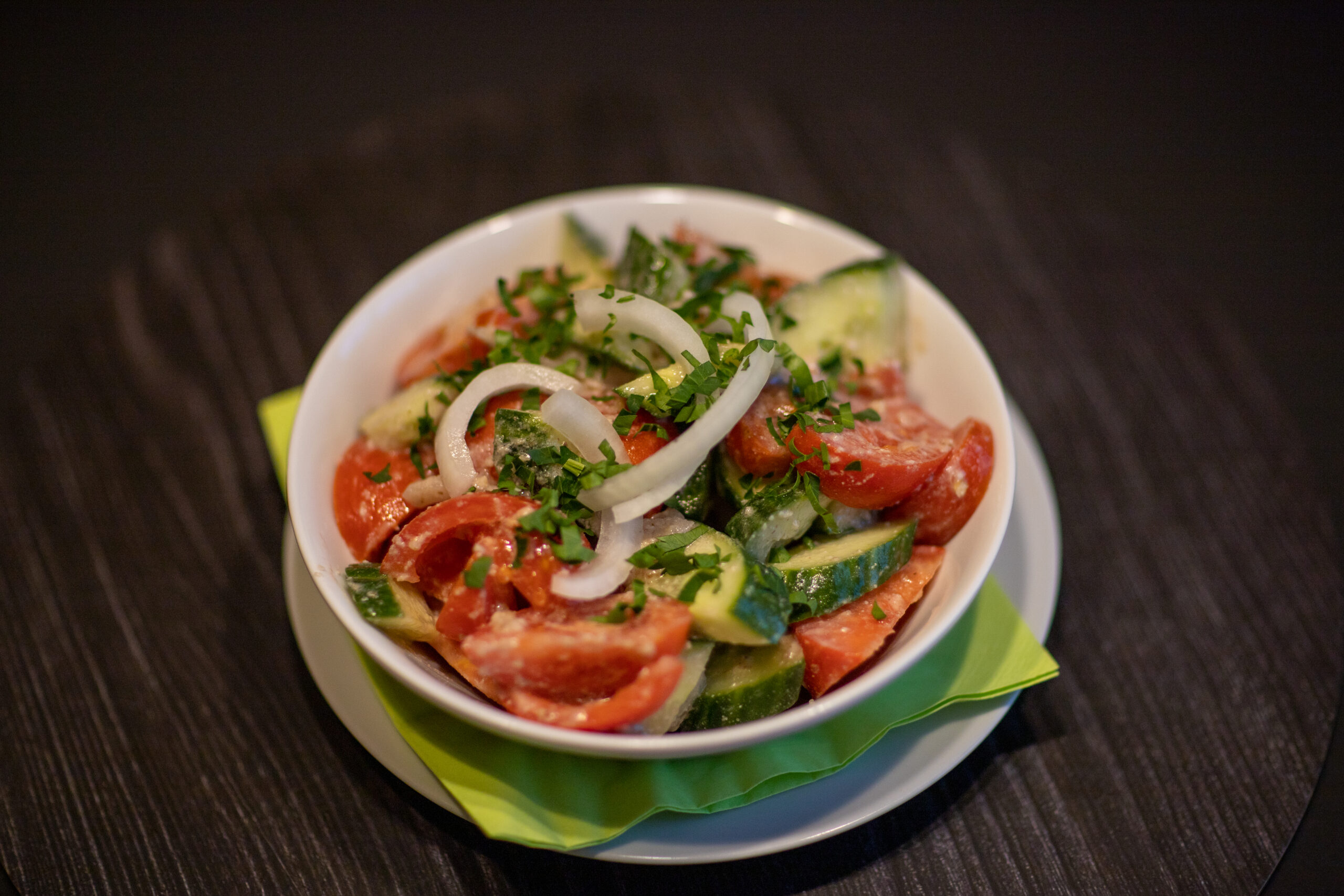 Bauernsalad - Green lettuce, cucumber, tomato, pepper, onion, corn and parsley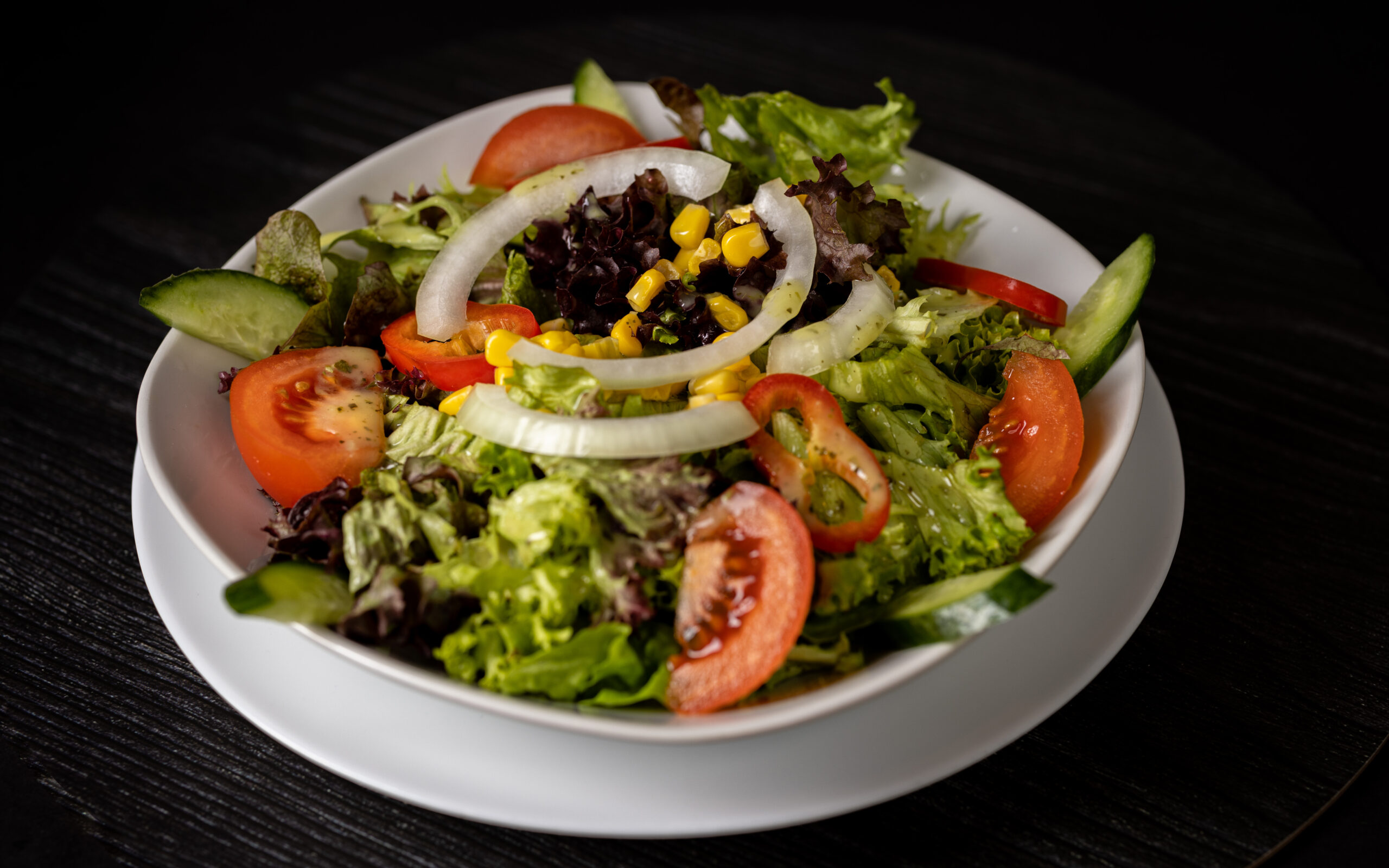 Fried eggplant strips, walnut paste and pomegranate.
Baked mushrooms with cheese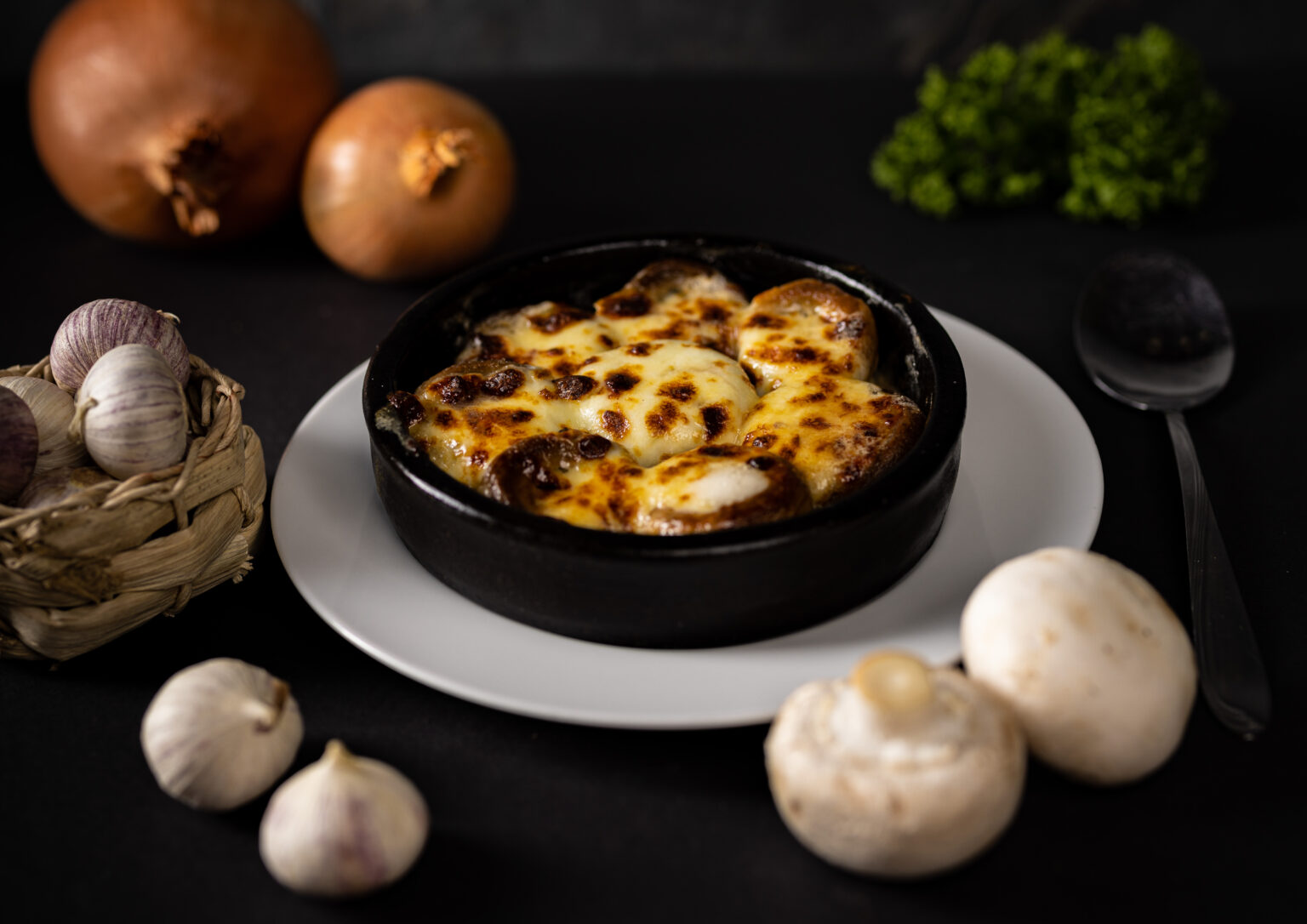 Boat-shaped dough filled with cheese, topped with raw egg and butter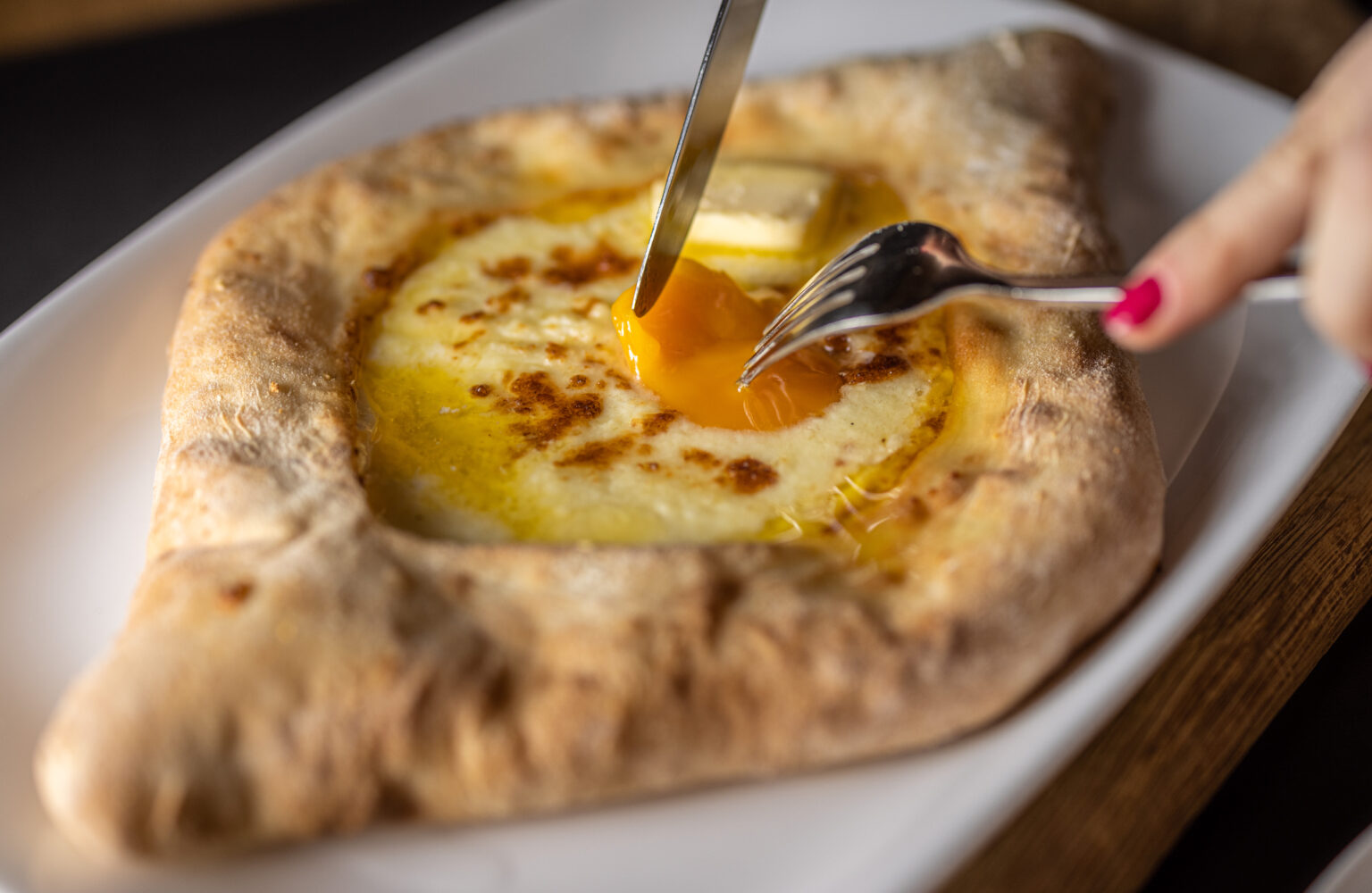 Spinach with walnuts, garlic, coriander.
Flatbread filled with cheese, baked with cheese and egg over ita,b,d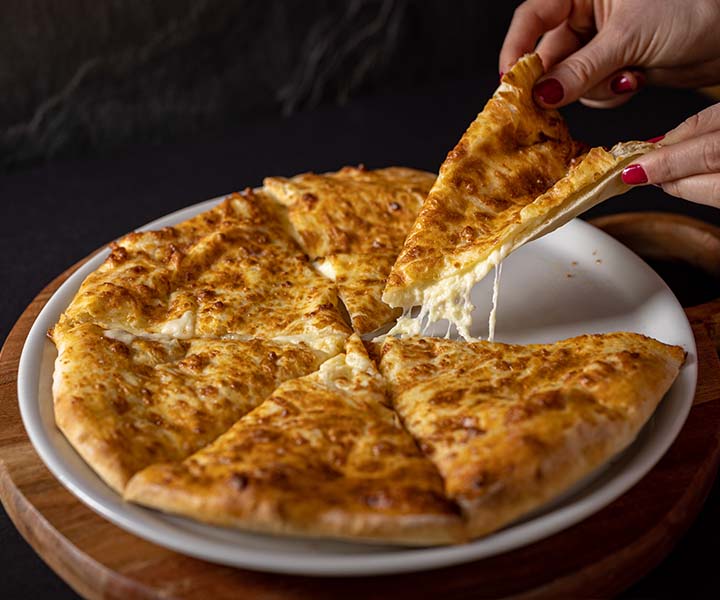 Dumplings filled with minced beef and pork.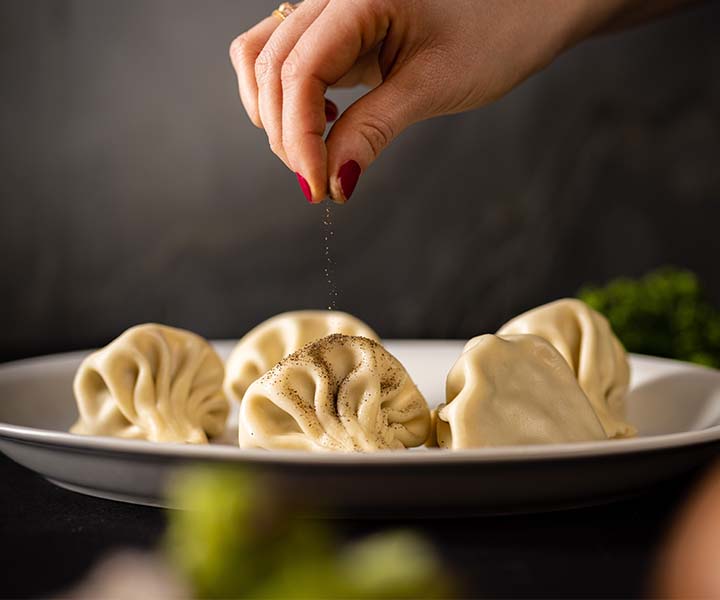 Dishes for PRE-Order
CHEF SELECTION
Dear guests, your visit is very important to us and we want to offer you the best service.
Georgian cuisine and its diversity make the preparation process of the different dishes not easy. This is the reason, why we want to ask you kindly to contact us and order 2 days in advance for the following PRE-Order dishes. 
Dear guests please take into consideration, that some dishes from Prre-Order Menu can be ordered from 4 portions. 
We call this: Pre-Order Menu
Boiled Chicken in Garlic Milk Sauce
White cabbage roulades filled with beef and minced pork, rice and herbs in tomato sauce.
Tolma can be ordered from 4 Portions.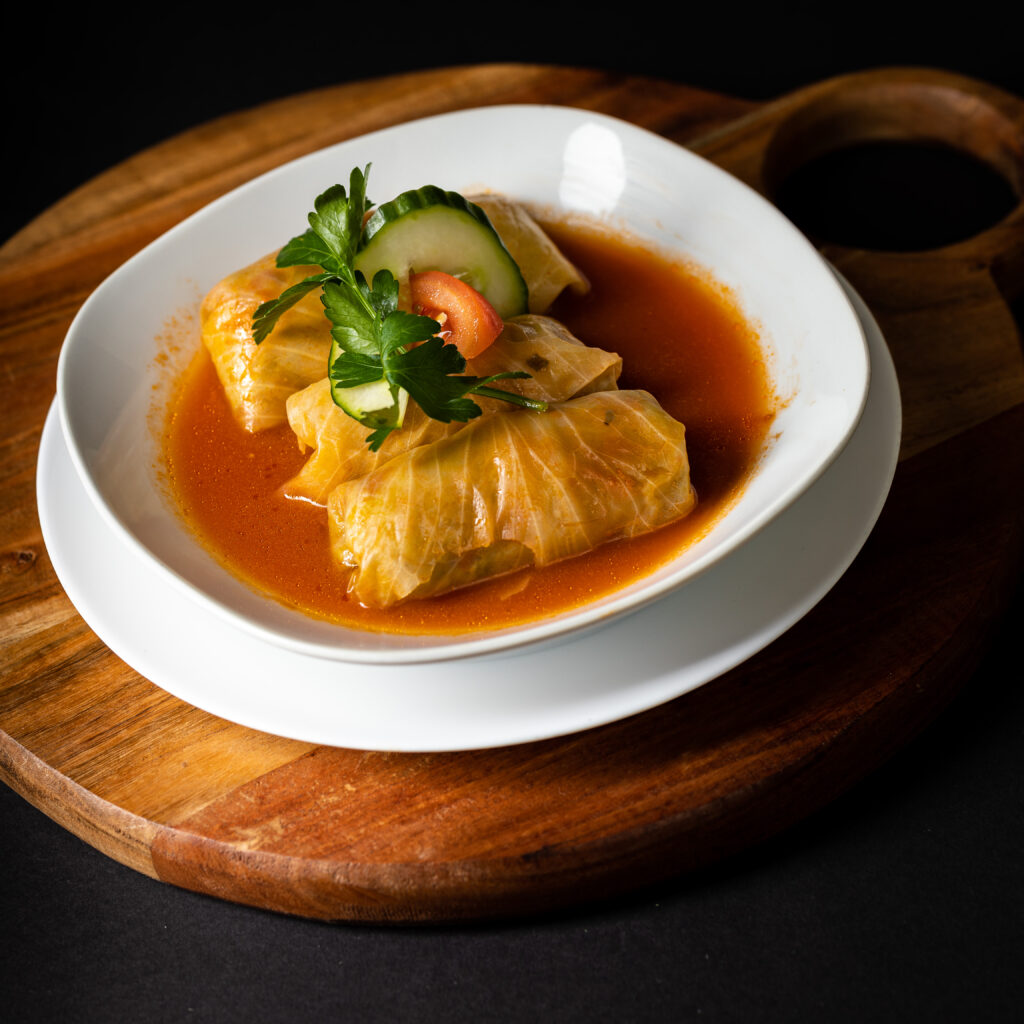 Pork with fried potatoes, with cold tomato sauce, garlic and onion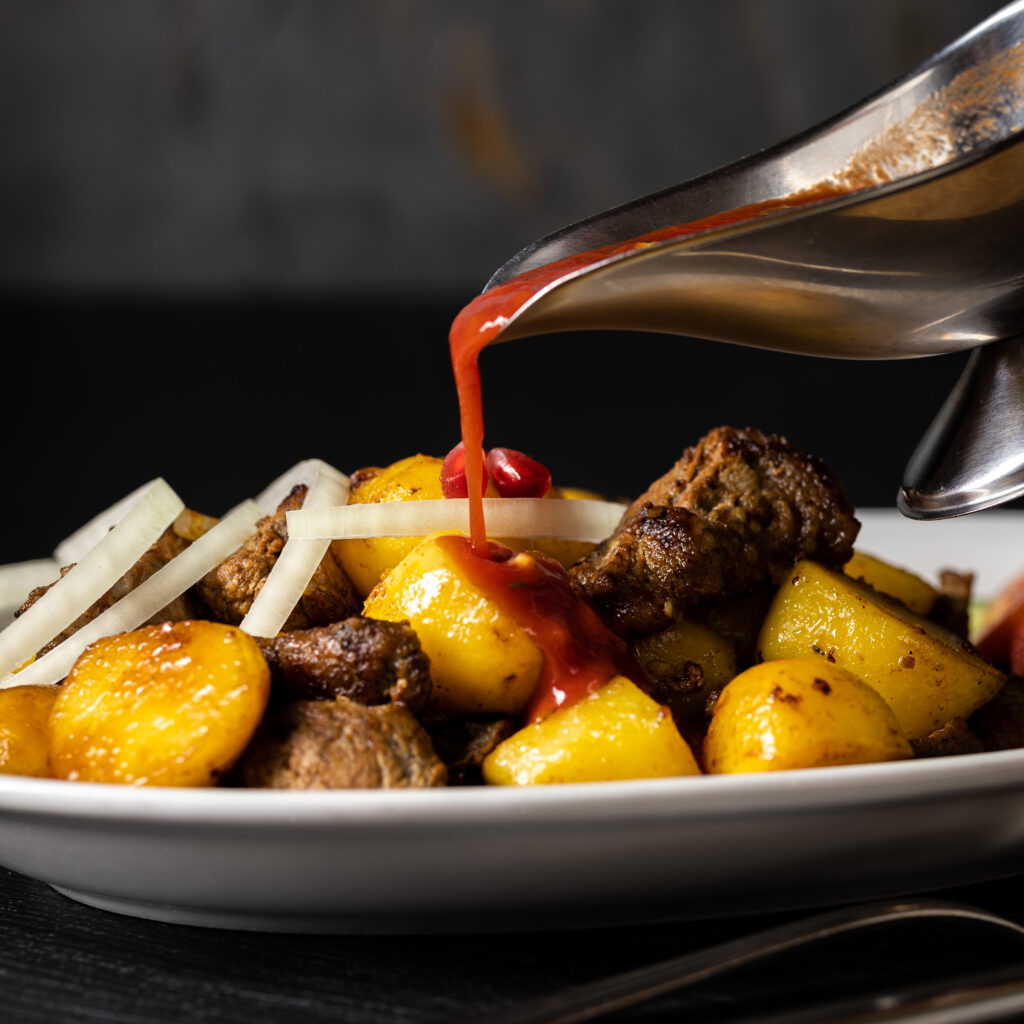 Lamb with potatoes, aubergines, fresh tomatoes and herbs.
Beef with fresh herbs in tomato sauce, seasoned. ( Big portion)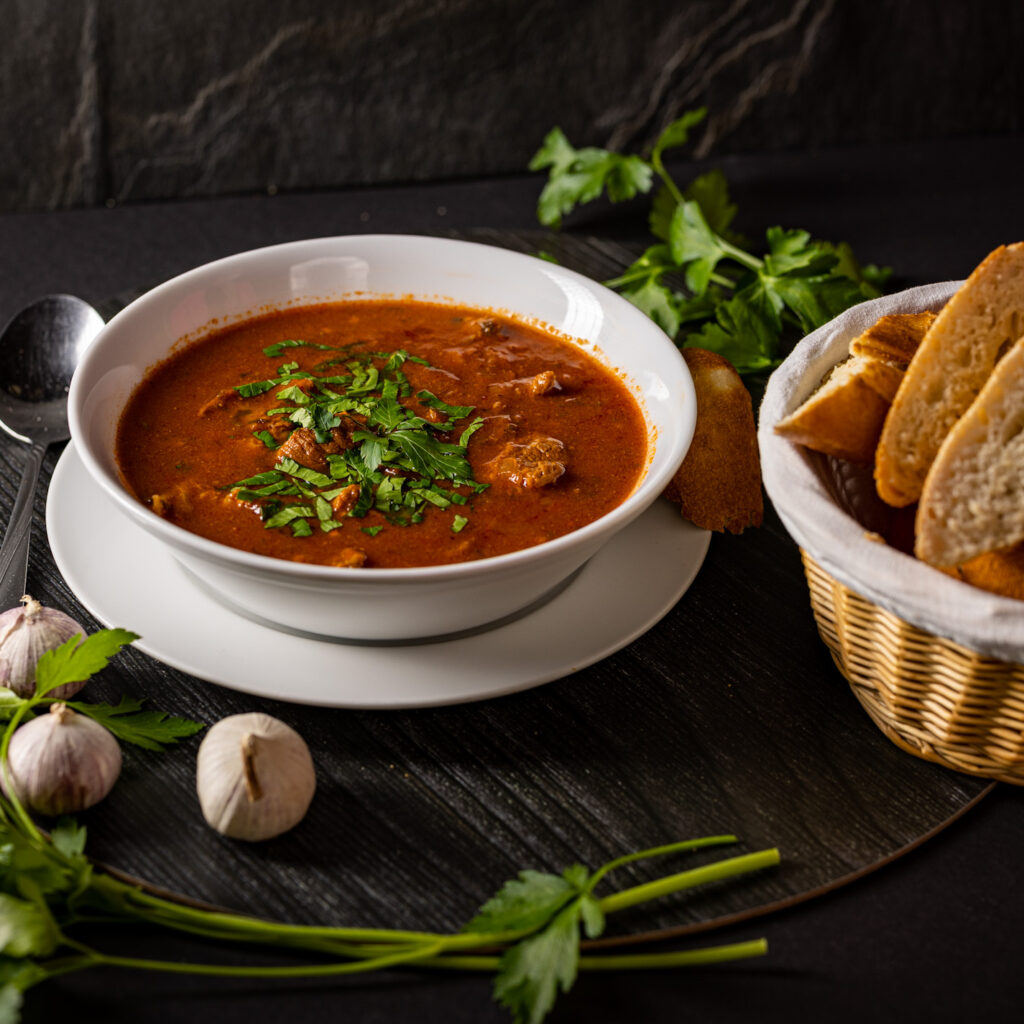 Chicken with garlic, bell pepper, onions and fresh herbs in tomato sauce.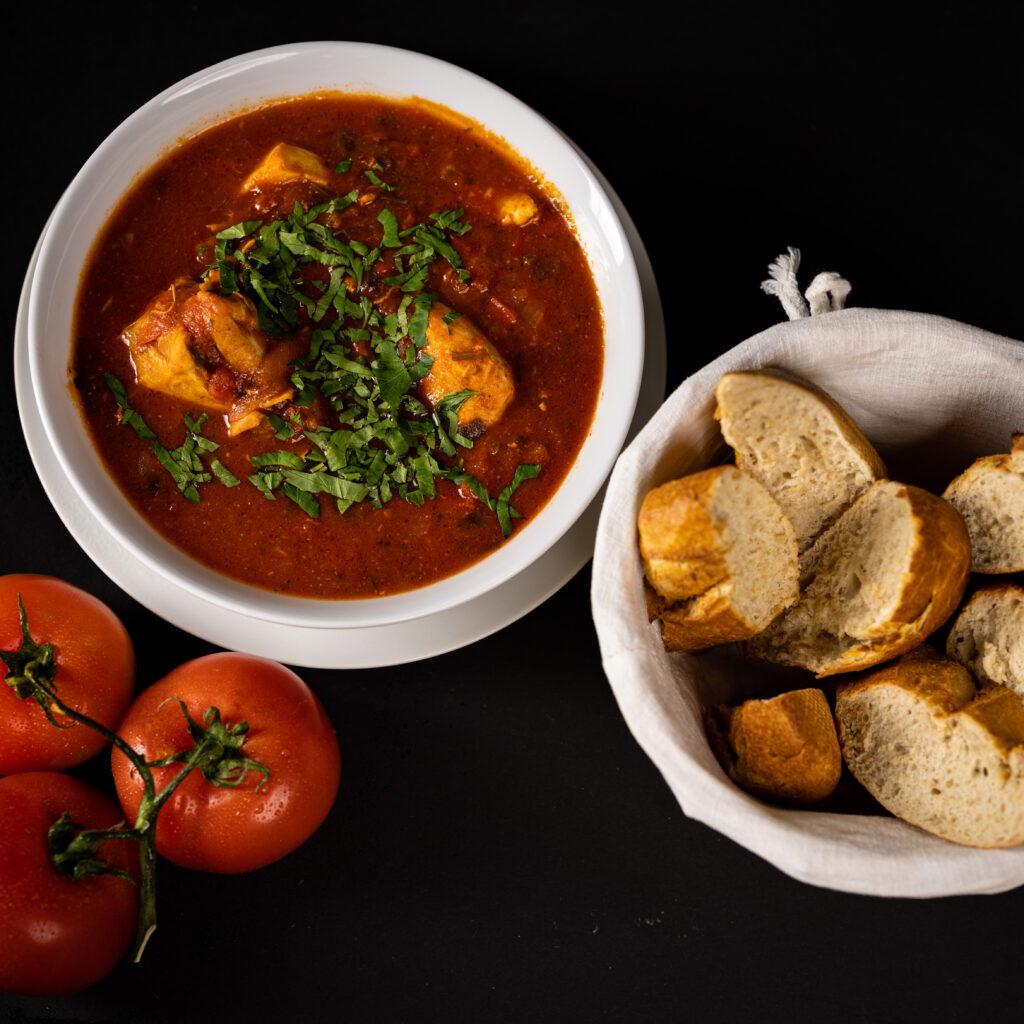 Pork from the oven with Satsebeli sauce, seasoned.
Allergens:
i=fish Allergens:
b=eggs
Additives: 2=with antioxidant
Vorspeisen: 
1x  – Khachapuri Megruli (Flatbread filled with cheese, baked with cheese and egg over it: 6 Pieces)
1x – Sm. Lobiani (Flatbread with beans: 4 Pieces)
1x – Platter for 4 Persons
Main : 
1x – Shashlik12 (Grilled marinated pork with fried potatoes and Satsebeli sauce)
1x – Khinkhali seasoned, a (Dumplings filled with minced beef and pork: 5 Pieces)
1x – Sm. Kubdaria (Flatbread with beef: 4 Pieces)
1x – Ostri (Beef stew)
Appetizers:
1x  – Khachapuri
2x – Eggplant
2x – Spinach
1x – Tomato & cucumber-salad
1x – Mushroom with cheese
Main dish: 
2x – Shashlik
2x – Khinkhali
1x – Tchakhokhbili (chicken stew)
1x – Lobiani (Flatbread with beans)
Appetizers: 
2x  – Khachapuri
2x – Eggplant
2x – Spinach
2x – Tomato & cucumber-salad
2x – Mushrooms with cheese
Main dish: 
2x – Shashlik
2x – Khinkhali
2x – Ostri (beef stew)
2x – Lobiani (Flatbread with beans)
2x – Kubdari (Flatbread with beef)
*
* Sample Picture
Vorspeisen: 
2x  – Khachapuri
3x – Eggplant
2x – White cabbage     
2x – Spinach 
2x – Tomato & cucumber-salad with walnut
2x – Mushrooms with cheese
Main : 
3x – Shashlik
2x – Khinkhali
2x – Lobiani (Flatbread with beans)
2x – Kubdari (Flatbread with beef)
2x – Ostri (beef stew)
2x – Tchakhokhbili (chicken stew)